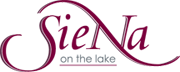 Siena on the Lake is the result of a collaborative partnership between the Sisters of St. Dominic (Racine Dominicans) and Lincoln Lutheran of Racine, Inc. (LLOR), each a not-for-profit, non-stock corporation. This faith-based campus will be home for the Racine Dominicans and some of their ministries, headquarters for both organizations, and a Continuing Choice Living Community for persons 55 and over that will offer a full continuum of housing and services for older adults — all situated on a stunning site on the shores of Lake Michigan in Caledonia, Wisconsin (Racine County), which is the current home of the Racine Dominican Sisters.
We envision the project to be completed in three phases, with the retreat center and home for the Racine Dominicans to be built within the first phase, and the second phase to include the skilled nursing component, licensed community based residential facility (CBRF), and wellness center. Phase three will be a complex of independent living residence

The Master Plan
The master plan of approximately 300,000 square feet features new construction, while preserving some of the existing buildings, and will include
• The beautiful chapel which will remain the heart of the campus
• Administrative offices for the Racine Dominicans and Lincoln Lutheran
• Home for 64 Racine Dominican Sisters
• A new Retreat Center owned and operated by the Racine Dominicans
• Multiple recreational and learning centers
• Multiple dining venues
• A rich library that engages residents in life-long learning and recreational opportunities
• A life enrichment program, concentrating on the arts, that brings people together
• Community ministries such as the Senior Companion and Adult Learning Programs
• Access to courtyards, gardens, and walking paths with lovely views of the lake and a wooded area with ravine and nature all around

Siena on the Lake will include:
• Market-rate independent apartments with underground parking
• A wellness center with pool and physical therapy gym
• In-house and out-patient therapy and rehabilitation services
• Assisted living suites (CBRF)
• Assisted living memory care component (CBRF)
• Skilled nursing services that will be both Medicare/Medicaid certified

The Partners:
Lincoln Lutheran of Racine Wisconsin, Inc.
(LLOR) has been serving the greater Racine elder community since 1954 in a variety of locations and levels of care.
Racine Dominicans
Now celebrating their sesquicentennial, the Racine Dominicans have lived and ministered in the city and beyond since 1862, primarily serving in education. In recent decades, they have extended their efforts into pastoral ministry, retreats, and social justice. Their mission is summarized in the motto, "Committed to Truth, Compelled to Justice."

The Guiding Principles
The partners are inspired by a set of mutually developed and agreed-upon Guiding Principles. They are committed to promoting and honoring the environment, history, legacy, and mission of each organization, and creating a ministerial and economic synergy in which both parties see an opportunity to extend their community outreach and accomplish more by working together and sharing resources.

For More Information about this Continuing Choice Living Community
Siena on the Lake is currently offering interested parties the opportunity to secure a priority position for selection of specific apartment homes when residences become available for reservation.
For more information, please contact the Siena on the Lake information center at 262-898-9100.