Remembering the Roses of December Martyrs
December 2, 2020 marked the 40th anniversary of the deaths of Dorothy Kazel, OSU, Maura Clarke, MM, Ita Ford, MM and Jean Donovan, known as the Roses in December Martyrs. In 1980 they were brutally murdered in El Salvador by the U.S.-supported Salvadoran military for their ministry and for their dedication to those living in poverty. They were called "subversives," because they were accompanying refugee families who had fallen victim to the escalating violence and oppression that eventually led to civil war. On December 2, 2020 more than 40 events were held throughout the United States to honor the martyrs and to remember the over 70,000 nameless people who disappeared in El Salvador during the civil war.
On January 16, 2021 nearly 150 people came together on Zoom to share the highlights from these events. The video that you are invited to view was recorded during that event. In addition to prayer and sharing this video contains an exquisite interpretive dance created and danced by a Maryknoll Sister to honor the Roses. You will also have the opportunity to view a beautiful video, created by Shanae Farrell, that is a compilation of the events that took place throughout the United States and El Salvador on December 2, 2020. The precious spirit of the Roses is showcased in this video. Their cause for sainthood is in process.
Siena Retreat Center's 2020-2021 Racial Justice Programming Awarded Grant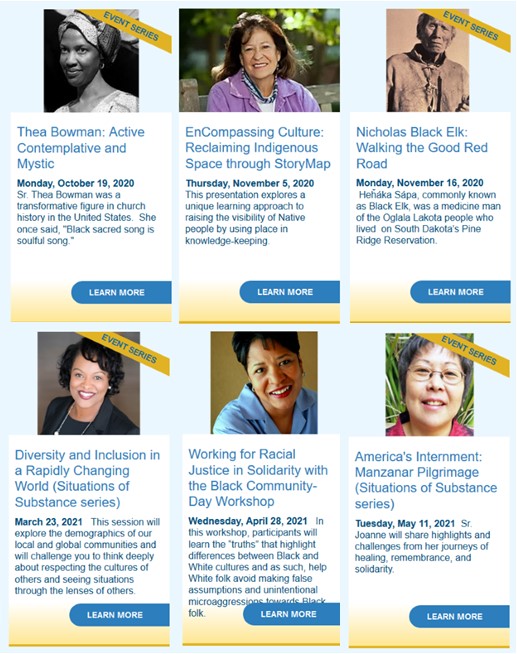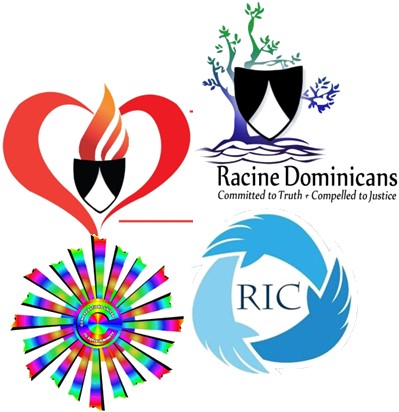 9/3/2020
Siena Retreat Center's 2020-2021 racial justice programming has been awarded a $2,000 grant from the Wisconsin Humanities Council.
A publicity partnership consisting of the Racine Interfaith Coalition (RIC), Kenosha's Congregations United to Serve Humanity (CUSH), the Racine Dominicans, and the Racine Dominican Center for Justice Resources was assembled to support the publicity of this programming. I'm grateful to each of these entities for their collaborative spirit.
Although Siena Retreat Center is not yet listed on Wisconsin Humanities Council website, past grant recipients may be viewed here. I'll publicize the grant on social media once SRC is listed on this site.
Explore Siena Retreat Center's Racial Justice Programs here. You may wish to use the filter and check "Peace and Justice."
Listening: A Bridge to Wisdom and Healthier Community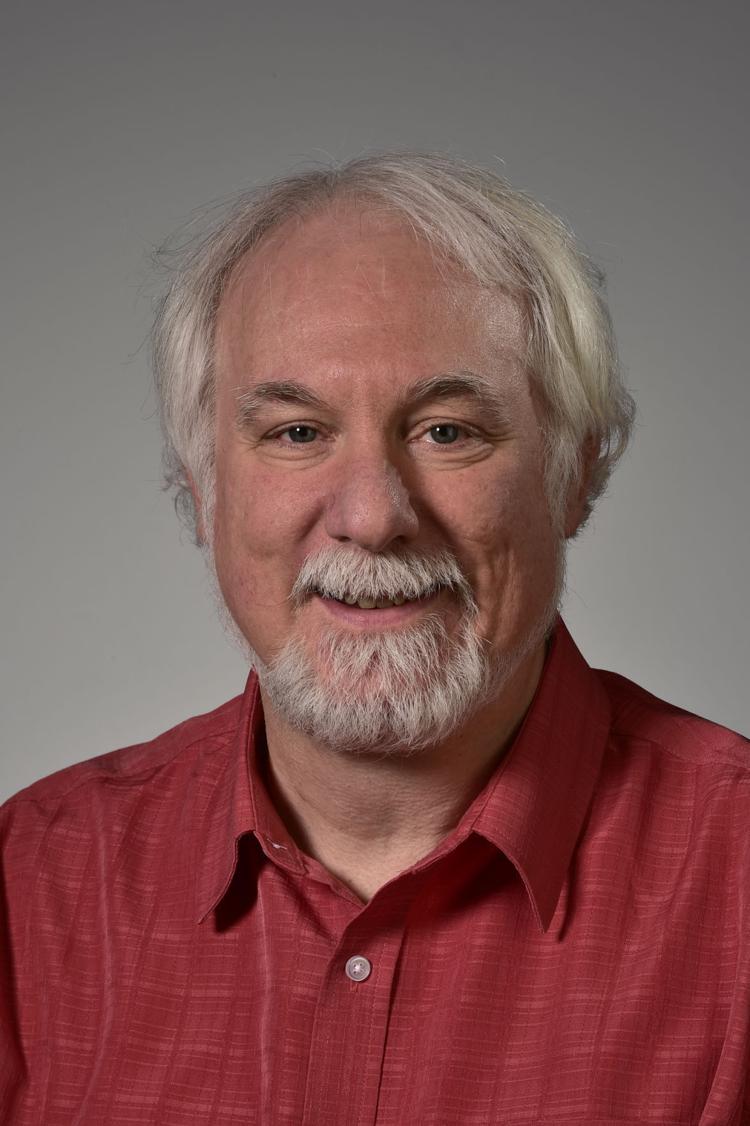 9/1/2020
We have two ears and one tongue so that we would listen more and talk less." It is ironic, with our modern taste for innovation and a growing mistrust of anything ancient, that words from a Greek philosopher over 2400 years ago can still ring true.
https://www.kenoshanews.com/news/local/community-listening-a-bridge-to-wisdom-and-healthier-community/article_6bbb4e93-6572-5b5c-a0bd-2d419a3da536.html
WGTD Morning Show
James Schatzman, Carl Fields and Sister Ann Pratt discuss a year-long city-wide discussion of Racism that will be occurring in Racine.
2/28/20
Listen here: https://www.wgtd.org/playlist/morning-show/morning-show-022820
'A heavy lift in front of us': Year-long series aims to 'transform systems of racism'
Jan 27, 2020
RACINE — Racine Mayor Cory Mason and Racine Police Chief Art Howell were among a diverse group of community members who gathered Saturday morning at Gateway Technical College to discuss their concerns about racism.
The discussion was part of the Opening Our Hearts and Minds to End Racism series, a year-long endeavor exploring racism.
"There has been a lot of needed discussion and conversation that has been stirred by the 24/7 reports that have come out," Mason said....
Read the full article at:
https://journaltimes.com/a-heavy-lift-in-front-of-us-year-long-series/article_03d1c57e-12c8-5059-b569-2e0059e43086.html?utm_medium=social&utm_source=email&utm_campaign=user-share