Open Our Hearts and Minds to End Racism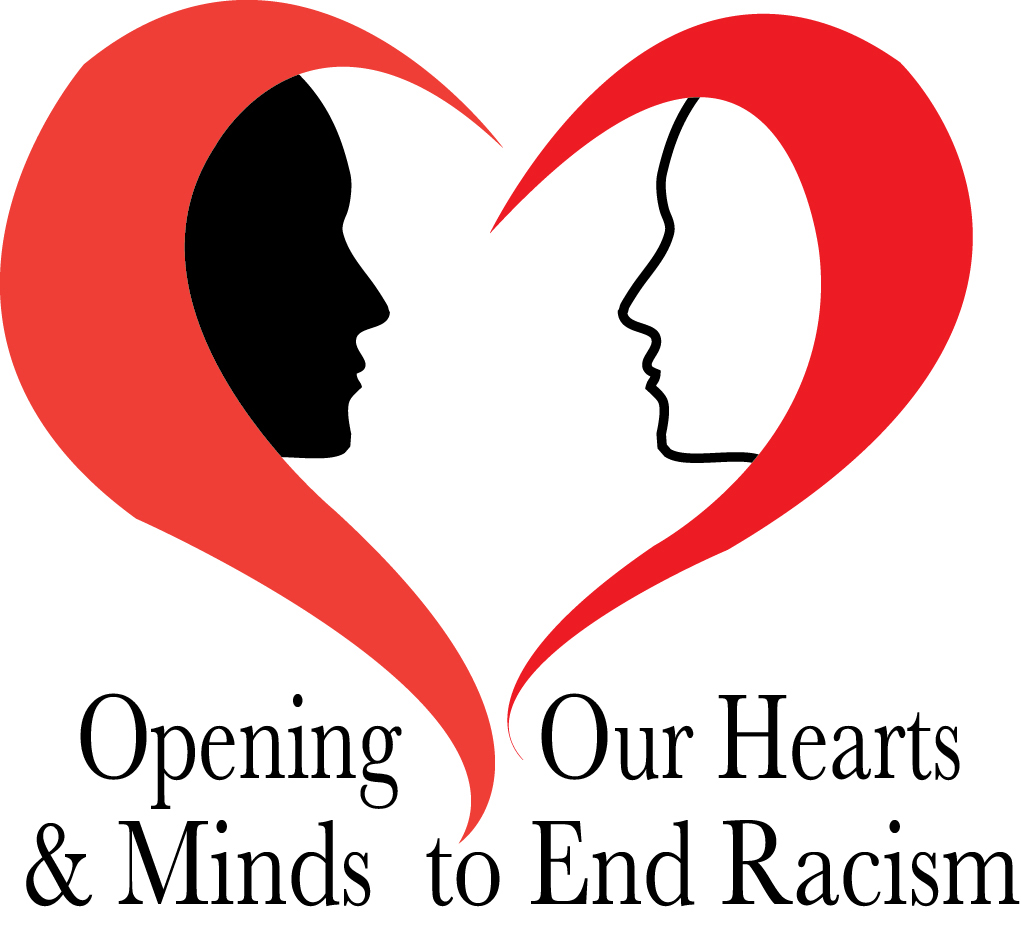 Who are we?
Opening Our Hearts and Minds to End Racism "was planned as a yearlong faith based series of events beginning in January 2020. The occurrence of the pandemic caused a number of events to be canceled. We have decided to continue the Series throughout the fall of 2020 and into 2021.
Series will continue to provide interactive and multidimensional public events. The Series goal is to increase our understanding of how we think and feel about racism resulting in actions that can help to transform us and individuals and the systems of racism in our country.
The Series began with Voices of Justice Speaker, Milton Dockery and the multimedia live production of "Tolton: From Slave to Priest. We will launch the continuation of the Series with Implicit Bias training on September 19, 2020. Further offerings are still being planned but include additional Voices of Justice speakers as well as other opportunities to help us as individuals and as a community to grow in our understanding of racism and support addressing the dismantling of systems of racisms.
Throughout the Series the Racine community will be made aware of a wide variety of additional community events, print and multimedia resources for their continued exploration of the topic.
Always in Action
Online Resources about Racism
1. Ten Lessons for Talking About Race, Racism and Racial Justice
https://www.opportunityagenda.org/explore/resources-publications/ten-lessons-talking-about-race-racism-and-racial-justice
2. Equal Justice Initiative
3. Bryan Stevenson: We need to talk about an injustice | TED Talk
https://www.ted.com/talks/bryan_stevenson_we_need_to_talk_about_an_injustice?language=en
4. The future of race in America: Michelle Alexander at TEDxColumbus
https://www.youtube.com/watch?v=SQ6H-Mz6hgw
5. International Institute for Restorative Practices
6. The blog by Dr. Donald
https://www.tikkun.org/restorative-justice-the-long-struggle
https://www.tikkun.org/a-restorative-circle-in-the-wake-of-a-police-shooting
7. Black History Month
https://www.cityofracine.org/BlackHistoryMonth/
8. Be Bomb Book Club
Between the World and Me by Ta-Nehisi Coates
Racial Healing Handbook by Anneliese A. Singh, PhD, LPC
https://www.newharbinger.com/racial-healing-handbook
Stamped from the Beginning: The Definitive History of Racist Ideas in America by Ibram X. Kendi
White Fragility: Why It's So Hard for White People to Talk About Racism by Robin DiAngelo and Michael Eric Dyson
Just Mercy: A Story of Justice and Redemption by Bryan Stevenson
Becoming by Michele Obama
The New Jim Crow by Michelle Alexander
Non Fiction
Uprooting Racism: How White People Can Work for Racial Justice 2017 Paul Kivel
Race Talk and the Conspiracy of Silence: Understanding and Facilitating Difficult Dialogues on Race 2015 Derald Wing Sue
Waking Up White, and Finding Myself in the Story of Race 2014 Debby Irving \
How I Shed My Skin: Unlearning the Racist Lessons of a Southern Childhood 2016 Jim Grimsley
Everyday White People Confront Racial and Social Injustice: 15 Stories 2015 Eddie Moore (Editor), Marguerite W. Penick-Parks (Editor), Ali Michael (Editor)
Stamped from the Beginning: The Definitive History of Racist Ideas in America 2017 Ibram X. Kendi
Why Are All the Black Kids Sitting Together in the Cafeteria?: And Other Conversations About Race 2017 Beverly Daniel Tatum
America's Original Sin: Racism, White Privilege, and the Bridge to a New America Jim Wallis, Bryan Stevenson (Foreword by)
The Warmth of Other Suns: The Epic Story of America's Great Migration 2011 Isabel Wilkerson
How to Be an Antiracist, 1919 by Ibram X. Kendi
We Were Eight Years in Power: An American Tragedy, 2017 Ta-Nehisi Coates
Caste The Origins of Our Discontents 2020 Isabel Wilkerson
Disintegration, Eugene Robinson
Evicted, Matthew Desmond
Can We Talk About Race? Beverly Tatum
Just Mercy, Bryan Stephenson
Teaching Tolerance www.tolerance.org
Fiction
The Deep, 2019 Rivers Solomon and others
Home, 2012 Toni Morrison
Hitting a Straight Lick with a Crooked Stick: Stories from the Harlem Renaissance, 2020 Zora Neale Hurston
How Long 'Til Black Future Month? 2018 N. K. Jemisin
The Impeachment of Abraham Lincoln, 2013 Stephen L. Carter
The Underground Railroad 2016 Colson Whitehead
The Nickel Boys, 2019 Colson Whitehead
Trilogy: Train Whistle Guitar, 1974 Albert Murray
The Spyglass Tree, 1991 Albert Murray
The Seven League Boots, 1997 Albert Murray
Sing, Unburied, Sing, 2017 Jesmyn Ward
Some Sing, Some Cry, 2010 Ntozake Shange and Ifa Bayeza
Speaking of Summer, 2019 Kalisha Buckhanon
Song of the Shank, 2014 Jeffery Renard Allen
An Unconditional Freedom, 2019 Alyssa Cole
The Water Dancer, 2019 Ta-Nehisi Coates
Such a Fun Age, 2019 Kiley Reid
Americana, 2014 Chimananda Ngozi Adichie
Brown Girl Dreaming, 2016 Jaqueline Woodson
Faith Based Resources
1. DENOUNCING RACISM A Resource Guide of Faith-Based Principles
https://pebbleinshoe.files.wordpress.com/2008/05/denouncing-racism-a-resource-guide-of-faith-based-principles.pdf
2. Prayer for the Elimination of Racism
https://www.sistersofmercy.org/resources/prayer-the-elimination-of-racism/
Visit
1. America's Black Holocaust Museum
2. Wisconsin Black Historical Society/Museum
INVITATION TO BRAVE SPACE
by Micky ScottBey Jones
Together we will create brave space
Because there is no such thing as a "safe space"
We exist in the real world.
We all carry scars and we have all caused wounds.
In this space
We seek to turn down the volume of the outside world
We amplify voices that fight to be heard elsewhere.
We call each other to more truth and love.
We have the right to start somewhere and continue to grow.
We have the responsibility to examine what we think we know.
We will not be perfect.
This space will not be perfect.
It will not always be what we wish it to be
But
It will be our brave pace together,
and
We will work on it side by side.