Sister Pat Chaffee: Activism and Community
27 Years of International Activism
Sister Pat Chaffee is an international activist, living the Racine Dominicans mission "committed to truth, compelled to justice," in each of her ventures. Her work has taken her thousands of miles from her comfort zone to life-threatening situations and has earned her a reputation as a justice advocate. S. Pat is an advocate of God, evident in her missions, her community's unwavering support, and her commitment to human rights — the basic dignities to which all of God's children have a right.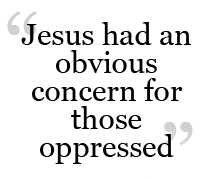 Her portfolio is comprised of impressive 27-years of activism, starting in Nicaragua in 1984. Her most recent mission was intended to be sailing with the Second Freedom Flotilla to Gaza. All participants in this human rights mission, however, were prevented from leaving Athens, Greece, their planned city of departure. S. Pat had first become familiar with the Palestinian situation in 2007 when she took the first of three trips to the region as a member of a Christian peace-making team. She met and spoke with Palestinians and experienced first-hand "what it meant to be occupied."
How she chooses her missions
S. Pat's criterion for choosing her missions is simple: the injustice imposed on a people is the direct result of the U.S. government's policy or practice. This criterion has landed her in countries across the globe including El Salvador, Columbia, Afghanistan, and others.
What is it that compels Sister Pat to activism?
Jesus is the model by which she is compelled to act. In her words, "Jesus had an obvious concern for those oppressed and was willing to be in the face of oppression."
While S. Pat's activism takes her to far-away places, she finds Jesus equally in her Racine Dominican community. "With my sisters," she says, "I recognize both the suffering Jesus and the healing Jesus every day." And she adds, "There is no way to fully describe the support I receive from my community. I feel I am held in loving arms."
---
Request information on a sister that is not listed.