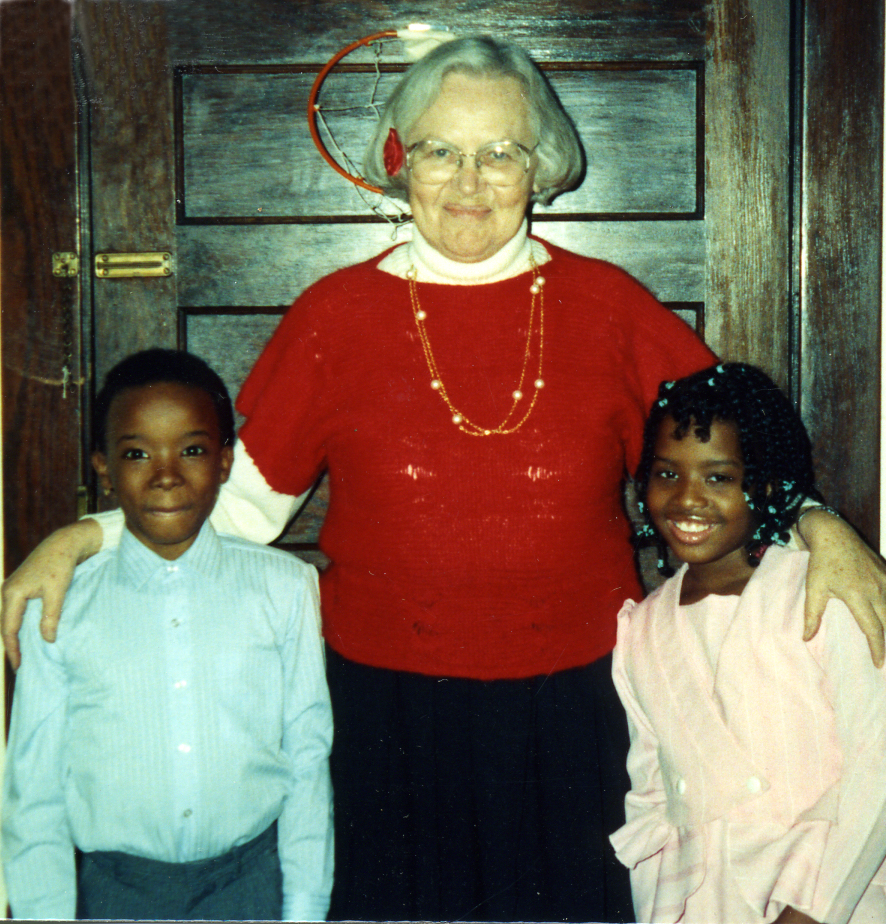 Sister Lucy Edelbeck, OP

Born to earthly life: October 18, 1922
Religious profession: August 4, 1942
Entered eternal life: April 19, 2018
"...I am convinced that the universe is under the control of a loving purpose and that in the struggle for righteousness, we have cosmic companionship."
Dr. Martin Luther King, Jr.
Sister Lucy Edelbeck
What first drew you to the Racine Dominican community?
A deeply Christian family; growing up on a small farm surrounded by the simplicity of Nature, a budding faith nourished by the Dominican Sisters who taught me and inspired by my older sister, Sister Eleanore.
What has kept you in the community all these years?
Strong bonds to my Sisters, a deep commitment to my Christian heritage which has been nurtured by my Sisters; a freedom to help form a new world and a new church; an opportunity to walk with and among the poor;
an acceptance by my Sisters in community when my path diverged from the accepted norms.
What was one particularly cherished memory of your years in ministry?
There have been many; in response to people trying to search through the darkness of impending violence, I received requests from four seekers, for cards which project a message of hope and light that shines in that darkness. Messages that speak: "Peace that comes when Justice reigns," "Deep Peace to you," " Our Spirits rejoice because we as women have been touched and called. Nurturing and voicing the creative within me is where I find the Beckoning Light."
I found within my Church, the same structures of domination that I found in society around me, and I found women who were left out of leadership, out of leading worship, out of being valued. I became a voice for these women, leading them to question and reach in the many retreats that I have given for Religious Communities, and in my local Church Community at St. Ben's. Most have welcomed a new church being born; have looked to me to begin being that new church.
What is one thing people today should know about the Racine Dominicans?
Our community, back in the 70's invited us to begin the walk out of the cloister and journey with the disadvantaged of our country and our world. No longer was there safety behind convent doors, but a joining intimately with the lives of those whom Jesus loved, the poor and outcast among us. As I took this journey, my whole view of life changed and I chose different companions for my journey.
"Two roads diverged into the wood. I took the one least traveled. That has made all the difference"
– Robert Frost
What do you enjoy doing at this time of your life?
So many things... how do I choose?
I enjoy and value being looked to as a leader among women searching for a place in our Church;
I enjoy growing vegetables in my garden, with the help of the neighborhood children to share with my neighborhood.
I enjoy reading and discussing books on the contemporary Most Read List.
I enjoy visiting the Sisters at Siena Center and keeping abreast of community news.
I enjoy cooking and trying new recipes.
I enjoy Nature and all the delights of the Changing Seasons.
I enjoy being active in Peace Action, Interfaith, Micah and other organizations dedicated to working for peace and happiness for all but especially for the poor among us.