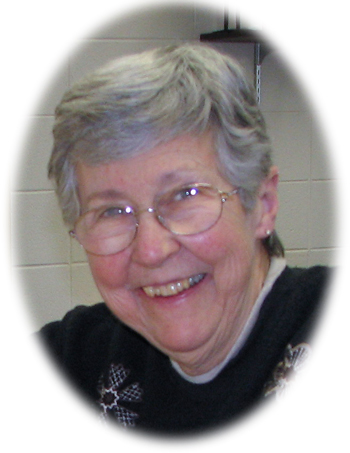 S. Lois Vanderbeke, OP

Born to earthly life: May 7, 1936
Religious profession: August 15, 1958
Entered eternal life: June 4, 2016
"Those who instruct many in justice will shine like stars forever." — Daniel 12:3
Read S. Lois's obituary by S. Suzanne Noffke, OP.
Read S. Lois's obituary by Jean Mullooly.
---
Sister Lois Vanderbeke (Mary Mark)
Attending school at Assumption Grotto and Nativity in Detroit, MI, Lois Vanderbeke grew up thinking Racine Dominicans were the only sisters in existence. Thus, "when I decided to try religious life for myself, I headed to Racine!"
She became Sister Mary Mark, and though she also taught second grade and high school, most of her teaching years were spent at Dominican College. When the college closed in 1974, she became the director of finance for the congregation.
S. Lois was a true pioneer in helping religious communities to assess their financial future. "I learned about investing, retirement planning and insurance, all of which was good preparation for later negotiating salaries for religious," she said. "I worked with wonderful people – university professors and auditors who helped us look at the real issues facing religious communities."
S. Lois not only led the way in developing systems of financial planning for the Racine Dominicans; she helped communities in Wisconsin and across the nation plan for their futures by consulting with them and through her presentations at the National Association of Treasurers of Religious Institutions (NATRI).
After seeing a front-page article in the Wall Street Journal (which quoted S. Lois) about the financial challenges facing religious communities with dwindling numbers and aging members, the U.S. Bishops awoke to the need for a national Office for Religious Retirement, which was created in the early 1980s and still helps communities today.
S. Lois has found the Racine Dominicans "a good place to live your life." She sees the traditional Church waning and the role of women religious evolving. "We've gone from an almost semi-cloistered existence into active roles of leading and partnering with others to meet people's needs through non-traditional ministries." She is proud of the public stances the community takes, sisters' active involvement in justice issues, and that "we're not afraid to carry our mission into every realm."