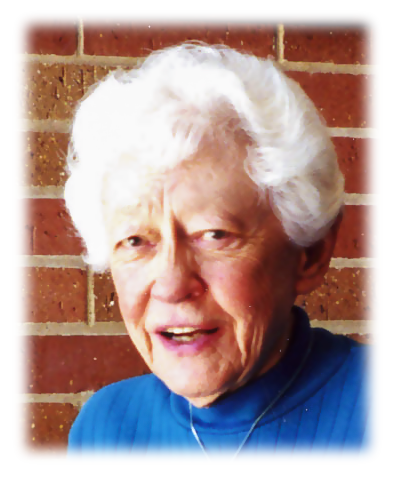 Sister Grace Marie Kraft entered enternal life March 10, 2015.
Read about Sister Grace Marie Kraft in her short obituary written by Jean Mullooly.
Check back later for her long obituary to be written by Sister Suzanne Noffke.
---
The following is an interview
celebrating Sister Grace Marie's Jubilee -
70 Years in 2014
What first drew you to the Racine Dominican community?
First of all, I wanted to give my life to God. This wish received encouragement from the fine Racine Dominicans who were my teachers at Nativity School in Detroit.
What has kept you in the community all these years?
Through the years, my wonderful family has been a great support. I like being a Racine Dominican and am a member of a great class.
What was one particularly cherished memory of your years in ministry?
While working at Boysville School in Michigan, I recall one special student who didn't want to go to remedial reading class, but with my persuasion, did attend and achieved success.
What is one thing people today should know about the Racine Dominicans?
Racine Dominicans are a group of religious sisters who work to help the poor.
What do you enjoy doing to refresh your spirit?
Spending time in chapel and praying the rosary are an important part of my week. Bowling is an enjoyable activity I like to engage in, plus my special treat is eating at least one Rice Krispy bar each day!