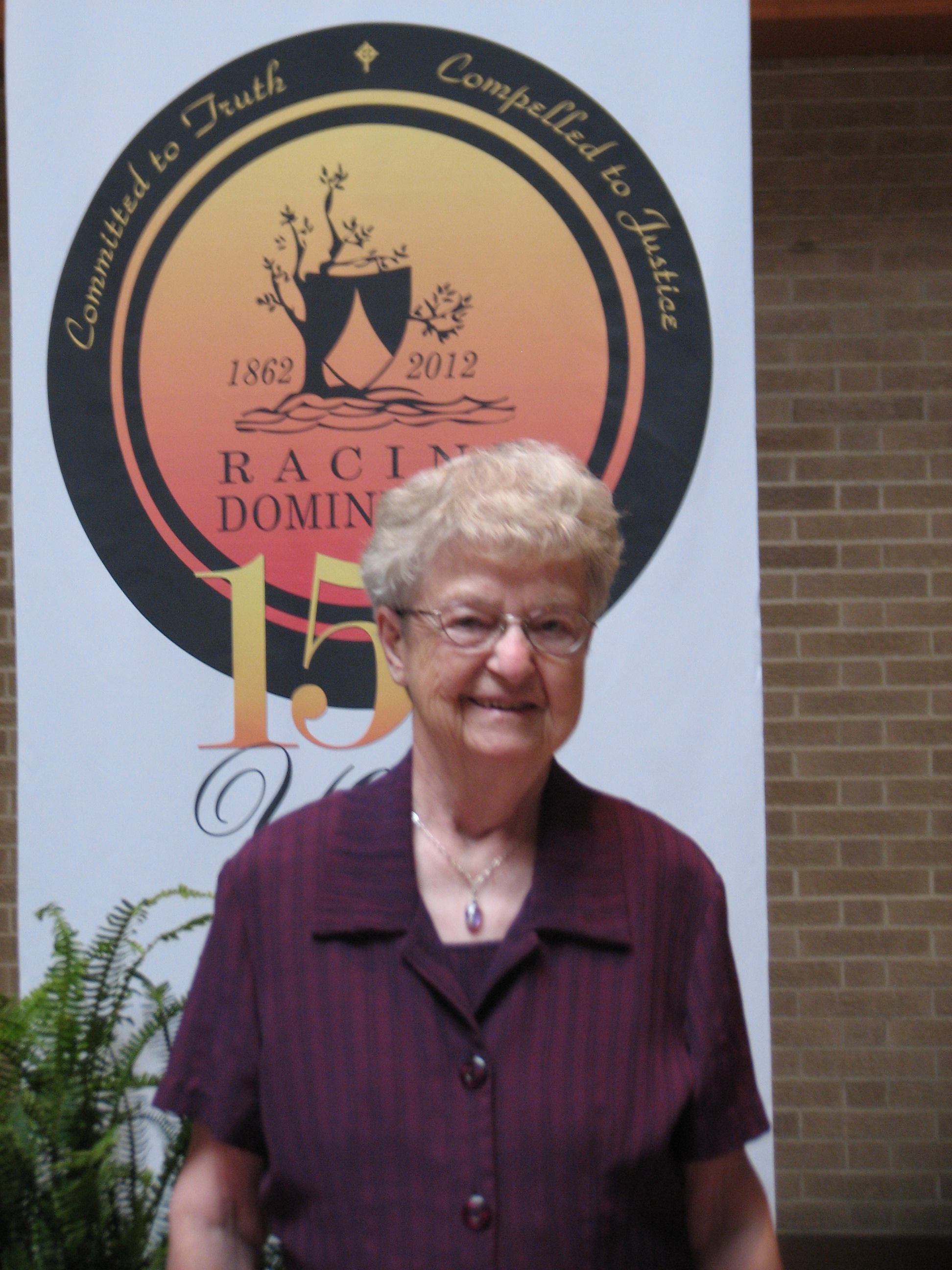 Celebrating 70 Years in 2014
What first drew you to the Racine Dominican community?
I entered the community when I was 19. I always had a feeling within me to be a teacher, but caring for my parents seemed to come first. So I struggled with this until finally I consulted two other communities. But then I thought it best to join the same community where my sister, Geraldine, was.
What has kept you in the community all these years?
I think my teaching career and the mission which we strive to live out, namely committed to Truth, compelled to Justice.
What was one particularly cherished memory of your years in ministry?
As I look back, I think it would be seeing the expressions on children's faces when they learned to read.
What is one thing people today should know about the Racine Dominicans?
We are women who look into the future to see where the needs are, so we can focus our strengths and abilities to help those most in need.
What do you enjoy doing to refresh your spirit?
As I move into my 94th year, I must thank God for my good health. I refresh my spirit in a number of ways: daily walks, reading, praying, playing the piano, volunteering in the Siena Retreat Center, Senior Companion Program, and helping sisters when I see the need.