Upcoming

St. Catherine's National Migration Week Prayer Service
Click here to watch the livestream.

Click here to watch Recent Immigration Developments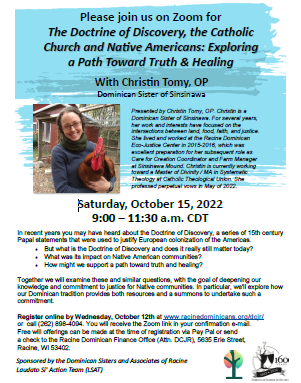 Christin Tomy, OP (speaker presentation)
The Doctrine of Discovery, the Catholic Church, and Native Americans: Exploring a Path Toward Truth & Healing
Saturday, October 15,2022
9:00 - 11:30 AM
Hosted on Zoom
Free Will Offering Encouraged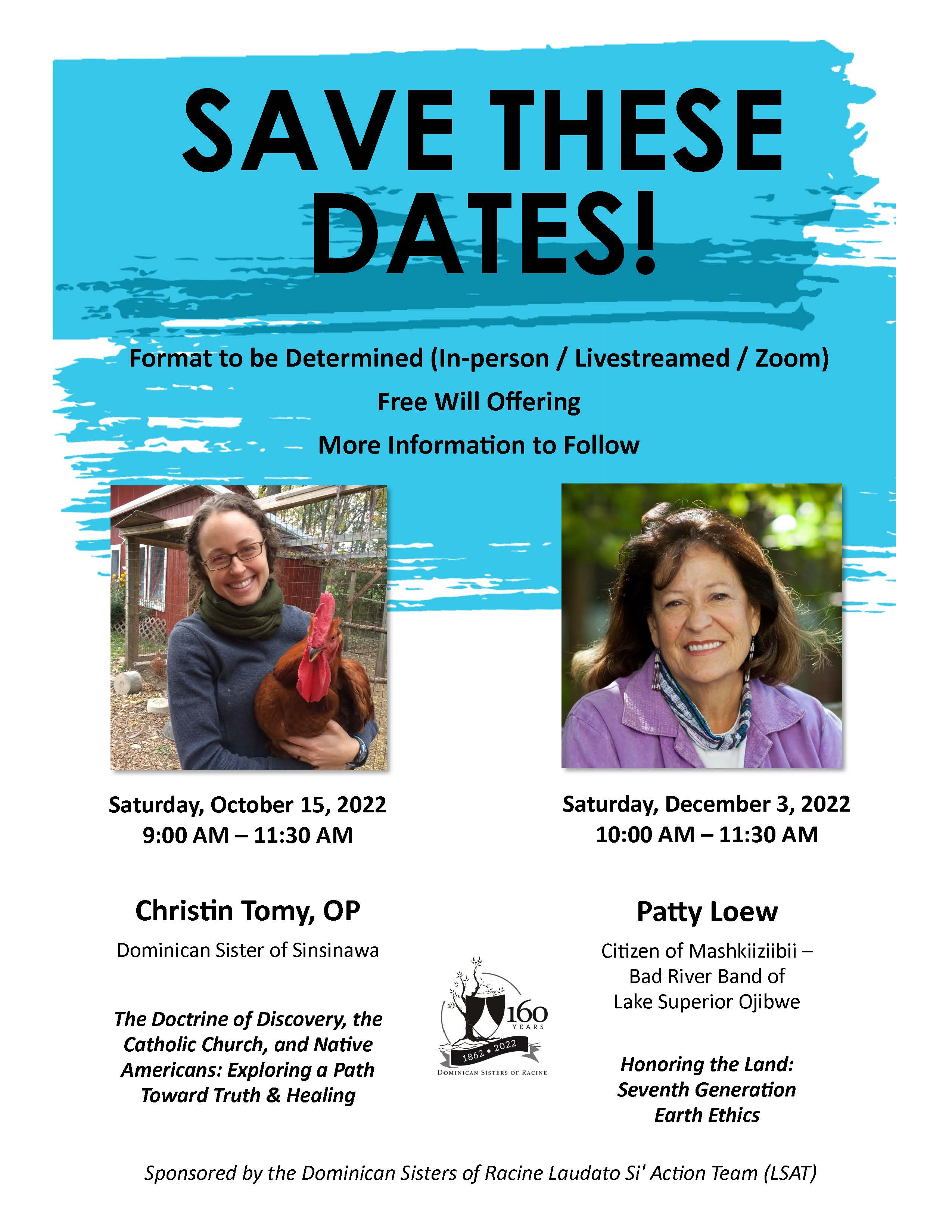 Patty Loew Citizen of Mashkiiziibii- Bad River Band of Lake Superior Ojibwe (speaker presentation)
Honoring the Land: Seventh Generation Earth Ethics
Saturday, December 3, 2022
10:00 - 11:30 AM
Format to be Determined (In-person/ Livestreamed/Zoom)
Free Will Offering Encouraged
More Information to Follow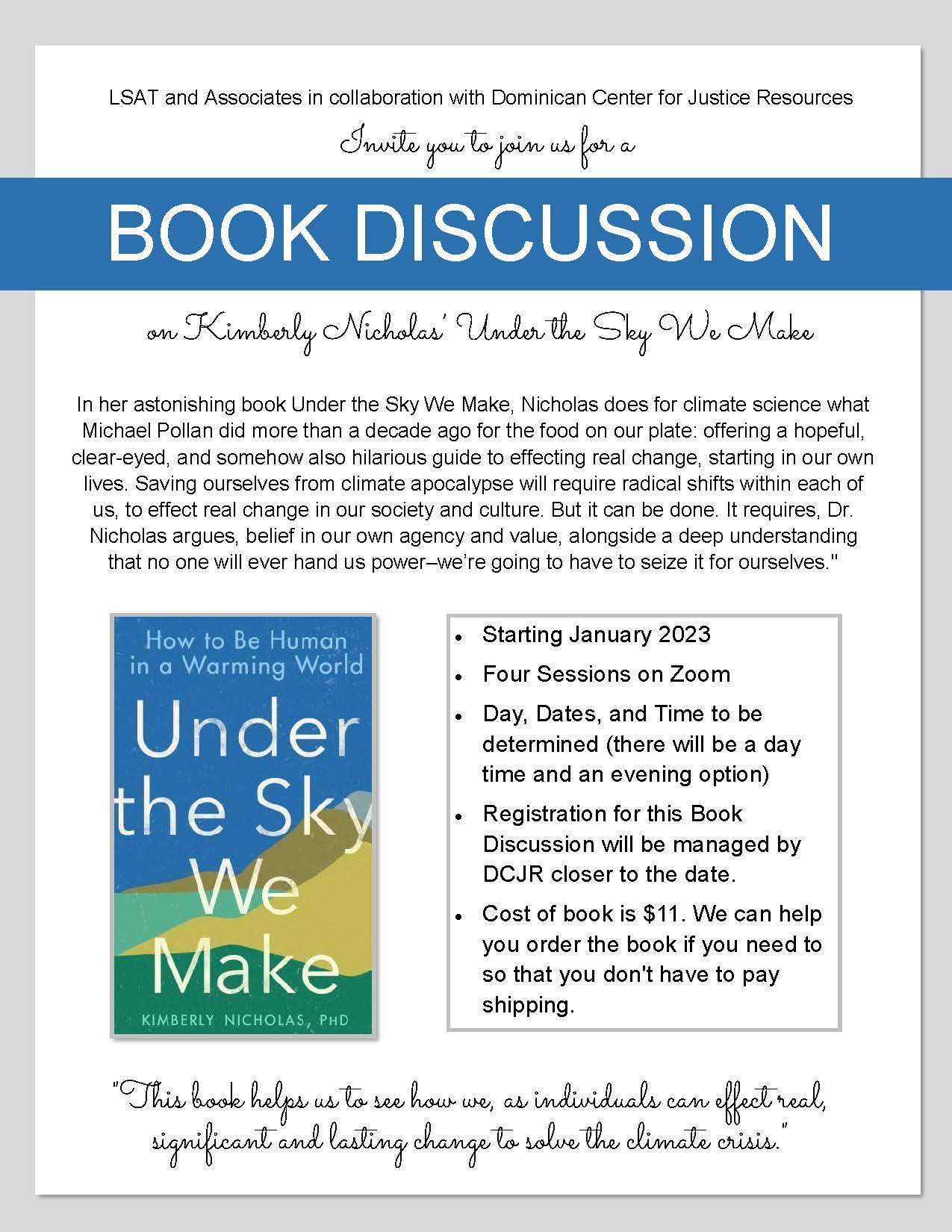 Under the Sky We Make Book Discussion will take place in January. We haven't decided specifically the dates/times but want people to be able to tell us they are interested. This will be a Zoom discussion.

Contact Us:
Dominican Center for Justice Resources: Igniting Hearts for Justice
5635 Erie St
Racine, WI 53403
Phone 262 898-4094
DCJR@racinedominicans.org