Remembering Regensburg at Our Sesquicentennial Opening Ceremony
"The year was 1858. Three brave women religious – Maria Benedicta Bauer, Thomasina Ginker, and Cunigunda Schell – leave Germany by boat for the new world with a mission of teaching German immigrant children and eventually caring for elderly women," noted Racine Dominican Vice President S. Agnes Johnson as her community began a year of sesquicentennial celebration. After traveling the U.S., the three pioneer women settled in Racine, WI, on May 12, 1862, to start a new community.
"During these 150 years," S. Agnes continued in her welcome to guests for liturgy this May 12, "1084 women have lived as vowed religious in this community of sisters and influenced countless lives." Retired Bishop Richard Sklba, a Racine native and product of Racine Dominican education, presided at the special anniversary Mass.
Two cloistered sisters from Regensburg – the 779 year-old German community from which the three founding sisters came – traveled to Racine for the celebration.
"The Racine Dominicans derive from the community to which S. Lydia and I belong," S. Dominika Geyder said. "While we are here to represent our community, the rest of our sisters have been anticipating this celebration with their special prayers for Racine."
"We are remembering past events because this remembrance gives us an understanding of the present; it tells us where we have come from and why we are here now… So, the past is prologue, and it is part of the all-encompassing salvation history. To keep this in mind opens the horizon for the future which will be different from the past and different from the present," S. Dominika said.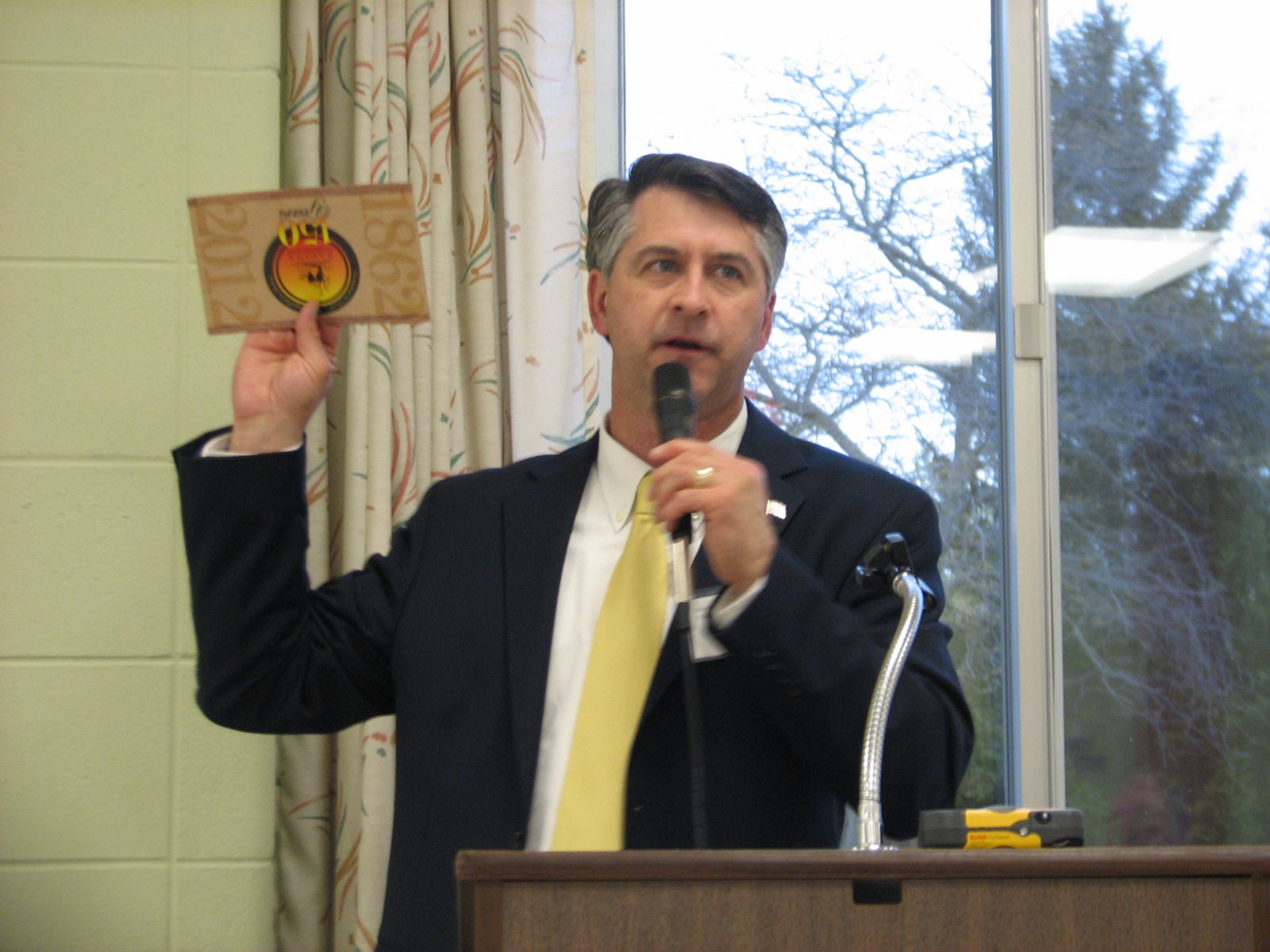 Racine Mayor John Dickert, who was educated by the sisters, spoke of the Racine Dominican mission: committed to Truth, compelled to Justice. "The sisters were 'compelled to justice' when having slaves was the norm, before women's right to vote, before civil rights… What the sisters have been doing for 150 years is that they have been compelled to do the right thing for the right reasons when it's not simple. That is God's grace on this group."
Throughout the anniversary year from May 12, 2012, through May 12, 2013, the Racine Dominicans will honor their history in various ways. Among the celebrations will be a special reunion with former members; sisters and associates will have a float in Racine's 4th of July parade; they will work with Habitat for Humanity this fall to rehab a local house; they will celebrate with their six sponsored ministries at a Racine Symphony Orchestra concert; they will host a celebration of the arts; and more.
Anniversary Events (May 12, 2012 - May 12, 2013)
May 12, 2012
Opening Liturgy/Dinner with Bishop Sklba
June 22 & 23

Spiritual Enrichment with S. Connie Schoen, OP

July 4
150th Anniversary Float in the Racine Parade
July 22

Feast of Mary Magdalene Celebration

July 29

Liturgy with Bishop Hying

August 5

Former Members' Reunion-Brunch, Liturgy and Socia

l

August 15

Archbishop Weakland- Liturgy, Program and Concert

September 9

Celebration with Our Staff and Their Families

October 13

Celebrating Our Deceased Sisters and Associates
Old Holy Cross Cemetery (Racine)

October 15- 20

Help to Rehab a House with Habitat of Humanity

October 26

Concert by the Racine Symphony and Reception

November 11

Celebrating the Arts

February 10, 2013

Celebrating Our Deceased Sisters and Associates
Holy Cross Cemetery (Caledonia)

Easter

Reflection Booklet (Wonder-Mints)

April 21

Celebrating Our Deceased Sisters and Associates
Our Lady of the Oaks Cemetery Pewaukee

April 28

Feast of St. Catherine of Siena Celebration

May 12

Closing Liturgy/Brunch with Archbishop Listecki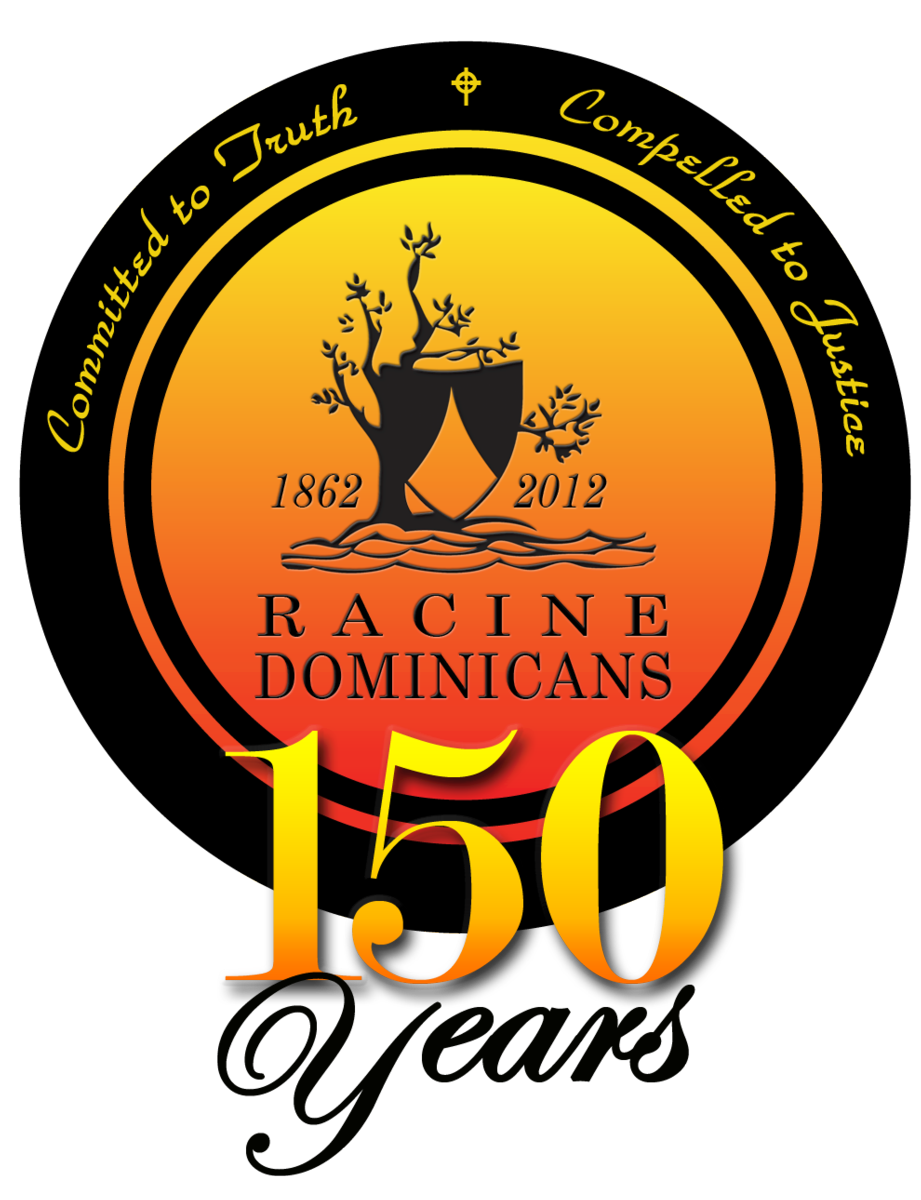 150 years of service —
As Racine Dominicans mark this anniversary, they know their work isn't done…
A chilly, mid-October day found sisters of the Racine Dominicans with paint brushes and hammers in hand, helping to renovate a Habitat for Humanity home in West Racine. More than 20 Sisters of St. Dominic and their associates worked at the home throughout the week as part of a yearlong celebration of the 150th anniversary of the Racine Dominicans…

---

Read more of the Racine Journal Times story by Lee B. Roberts.
---

See our Habitat for Humanity efforts in conjunction with the sesquicentennial.