Open our Hearts and Minds to End Racism
"Opening Our Hearts and Minds to End Racism "is a yearlong series of events beginning in January 2020. This faith based Series will provide interactive and multidimensional public events. The Series goal is to increase our understanding of how we think and feel about racism resulting in actions that can help to transform systems of racism.
2020 offerings include Voices of Justice speakers, structured conversations, a multimedia live production, Tolton: From Slave to Priest, exposure to implicit bias training and a capstone event that is a documentary film- based dialogue series on race. Courageous Actions will also be suggested to participants that will continue to help us address racism.
Throughout the Series the Racine community will be made aware of a wide variety of additional community events, print and multimedia resources for their continued exploration of the topic. Courageous Action opportunities will also be suggested.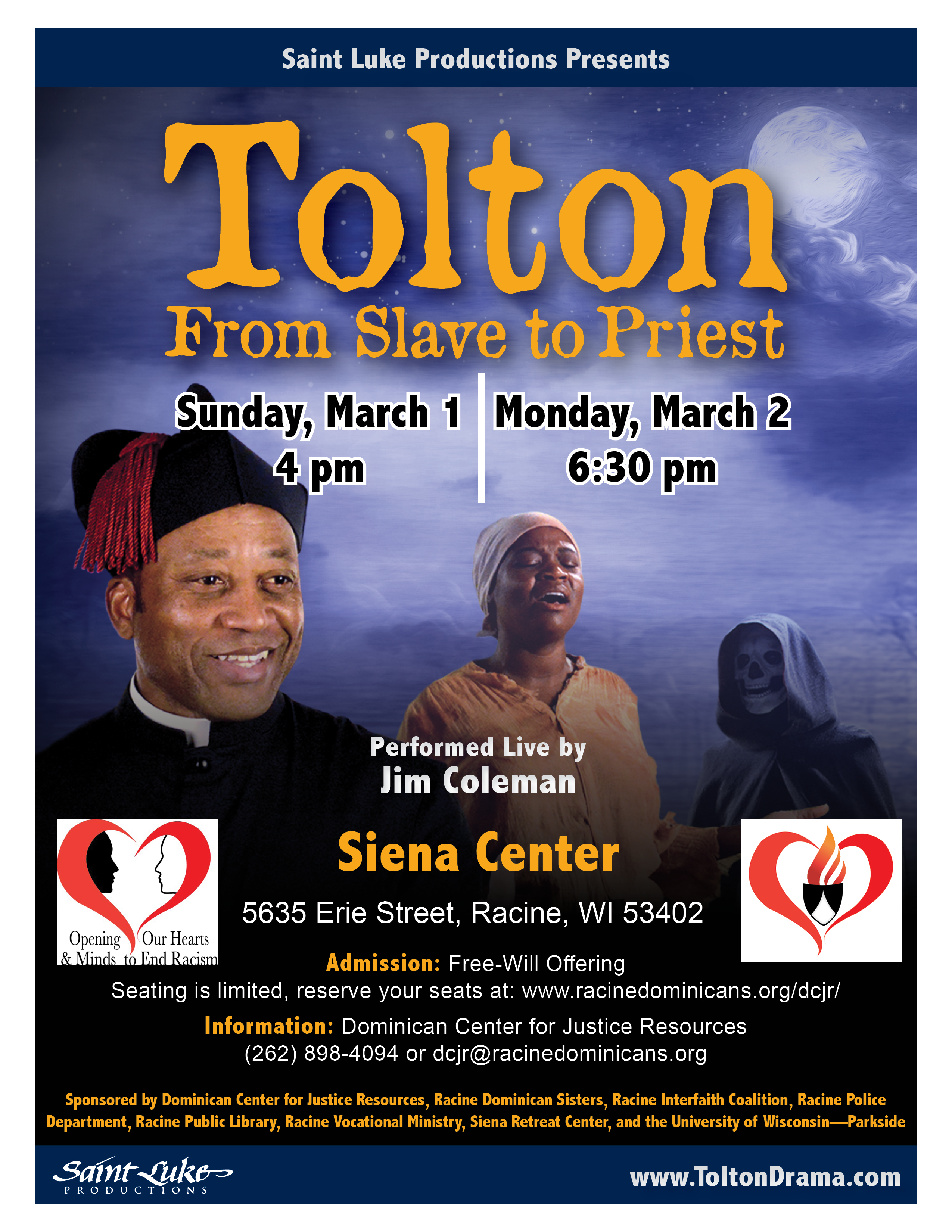 Where: Siena Center Auditorium [5635 Erie St., Racine WI 53042]
When: Sunday, March 1 at 4PM, Monday, March 2nd at 6:30PM
Tolton is an offering from St. Luke's Production Company. It provides a powerful multi-media live production, filled with music, drama and inspiring performances. It is the remarkable story of the struggles and triumphs of the man who became America's First Black Priest. It brings a message of hope and healing for the wounds that impact our culture.